Done In Sia
I am just back from a 21-days-long trip to Indonesia with a group. I found the package on joker.be. Traveling outside of Europe was one of my 5 goals when I moved to Belgium. I am happy to see that it happened. Let's see how that turned out.
trip
I am really thankful to Joker.be company for making this a possibility. I think what they do is a great achievement. I would never imagine buying such a package trip/holiday would be as valuable as this. I was convinced by hearing other people's experiences. This was my first but I feel that it won't be the last one. Joker team, you are doing a great job.
I knew and accepted that the trip was going to be for Dutch speaking people. I took it as a challenge for my language skills. Delphine, our reisbegeleider was nice and brave enough to suggest to the group to have common briefings in English. Other members were also flexible and fluent in English. That made my trip more joyful. As one could expect, there were a few inconveniences here and there, mostly Delphine handled it with ease. She made everybody heard and made it possible for everyone to have a good time. Thank you Delphine for keeping on your smile, warm heart, and upbeat soul during the whole time.
I am going to prefer listing some words for Indonesia itself, because for me, Indonesia was not the main object of the trip. It was more like a laboratory for a scientist, an arena for an athlete, a room for a therapist, a painting for an artist, a mountain for a philosopher, and a playground for a child, a harem for a, okay stop it. You got it. It was no place for an engineer, I did not pack him with me.
rain, poncho, hot, sweaty, bare-feet, smelly
really nice, kind, honest, humble people
almost only Asian brand vehicles
motorcycles in amount of rice pieces
chilly, rice, ayam, bintang
banana leaves, colorful fruit plates
massages
mosquito spray, suncream
water, pool, snorkeling, diving, surfing
volcanoes, temples, ocean
Asian woman beauty
money with too many zeroes
no fat people, no crime, no accidents
landscapes with different kinds of trees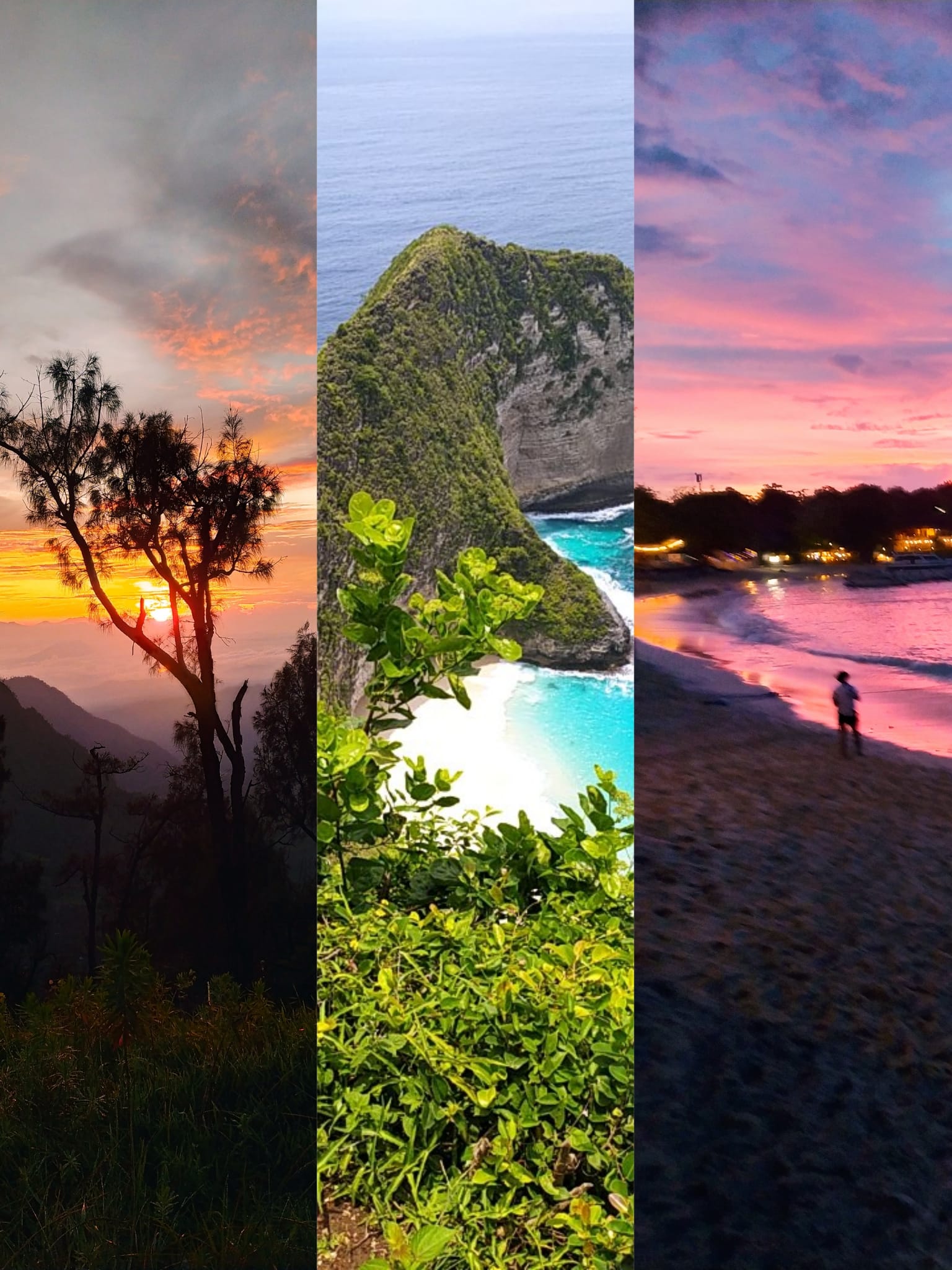 group
I was with 11 different people for 21 days. I was only alone in toilet and shower, mostly. Complete opposite set-up of what I have at home. Different people with different walks of life. What was common was their kindness and tolerance. I interacted with 11 different people in 11 different ways.
I didn't take any books with me. I knew I was going to read some interesting books. I keep reading 12 different books randomly. Every book was more interesting than another. I was never bored. There was always one book I could read whenever all other books were busy.
Sometimes some of the books were not happy with the parts I was reading, sometimes they were not happy with what I understood of my reading. I knew about hard-copy books, digital books, even audio books, but nothing about interactive books.
Sometimes I had these books in my chilly hands, sometimes in my sweet honey sticky hands. I turned each page with my finger, you know how. I am okay that they felt sometimes chilly and sometimes sweet. Could one exist without another?
I didn't judge these books by their beautiful covers. I was curious to snorkel their colorful minds, dive into their deep souls, and surf their wavey hearts. Thank you all for giving me the possibility to get to know you. I will keep you all in the best corner of my library, stacked one above another.
Each time I read a chapter from theirs, I was reading a chapter of my own. They were holding a mirror back to me. I had a chance to see myself in many different mirrors. I did not know that I love getting to know new people as much as I love getting to know about new subjects, in depth.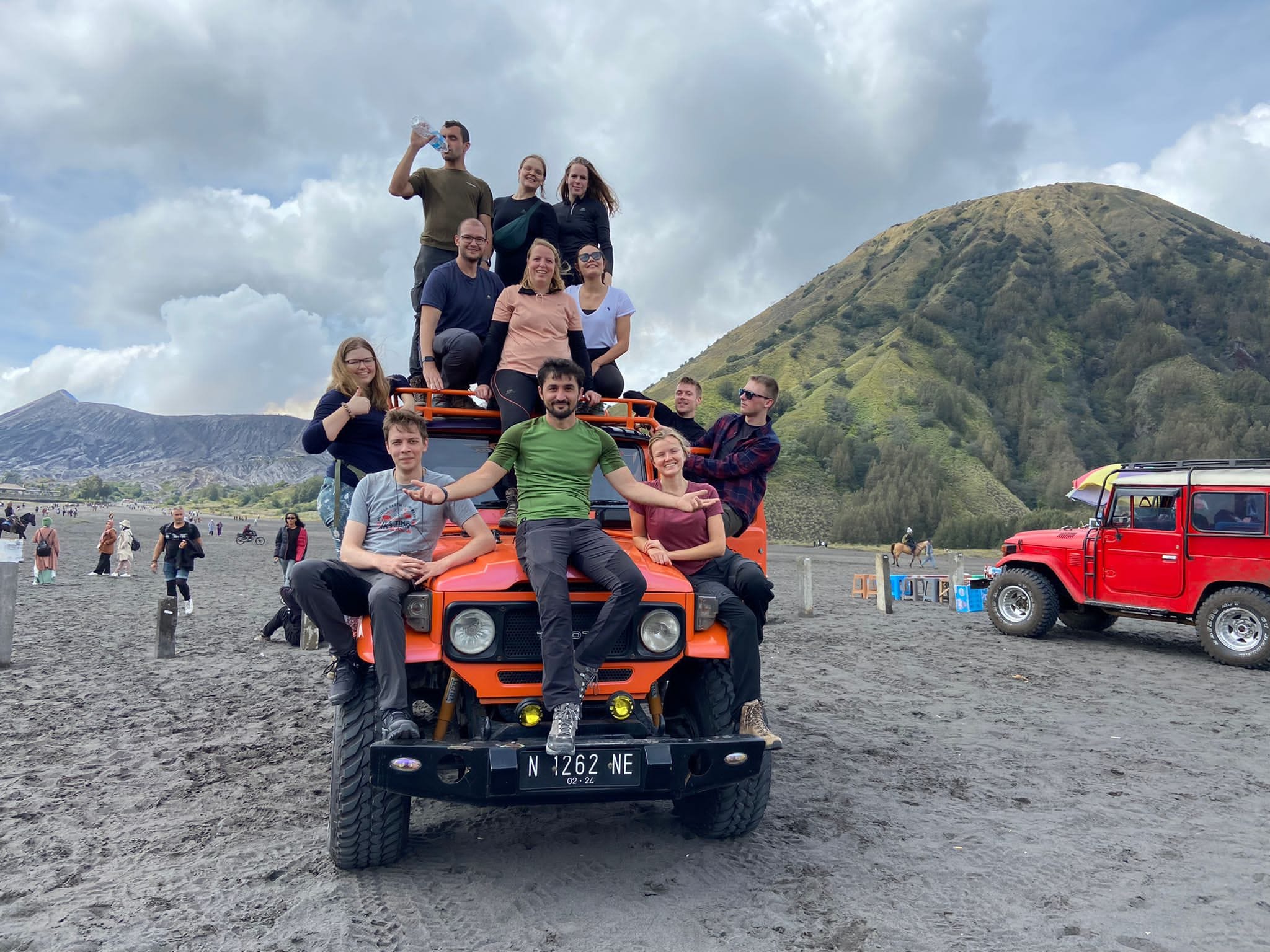 me
For 21 days, I didn't choose where to go, where to sleep, who to sleep with, where to sit, who to sit with, what to eat, what to do. Sometimes I did not even know where we were going or what we were doing. Each time a question arose from my anxiety of the unknown, I saw it and let it go. During all that time, I enjoyed the freedom of not making almost any choices.
In my previous experiences, I had my mind as a front runner, my heart and body would not keep up and leg behind. This time, my heart was able to keep up the game. Most of the items in my to-do list after this trip are related to my body as physical activities. I am a bit surprised with the progress. My heart and body had shown almost similar flexibility and adaptation as my mind. They were almost as open.
I know the world a bit better now. I know myself a bit better now. I know a bit, in the amount of a baby's first breath. We are just starting.
I had fears of flight, cancer, and earthquakes. I was in a country with volcanoes, earthquakes, tsunamis, with many hours of flights. My heart and mind were calm mostly. I was with my breath while diving, while flying, while climbing. It gave me power, peace, calmness, and a smile. I was ready to go with anything.
I had always been someone finding my answers on the internet or in books. One of interesting realization during the trip is that I am not able to put my problems as search queries anymore and I won't be able to find any of my answers there. I am in a place where my life problems and answers are not on the internet or in books.
Who can answer my questions now?
Where can I find my answers now?
Sounds like a scary place to be.
I have the smile of a child in a playground.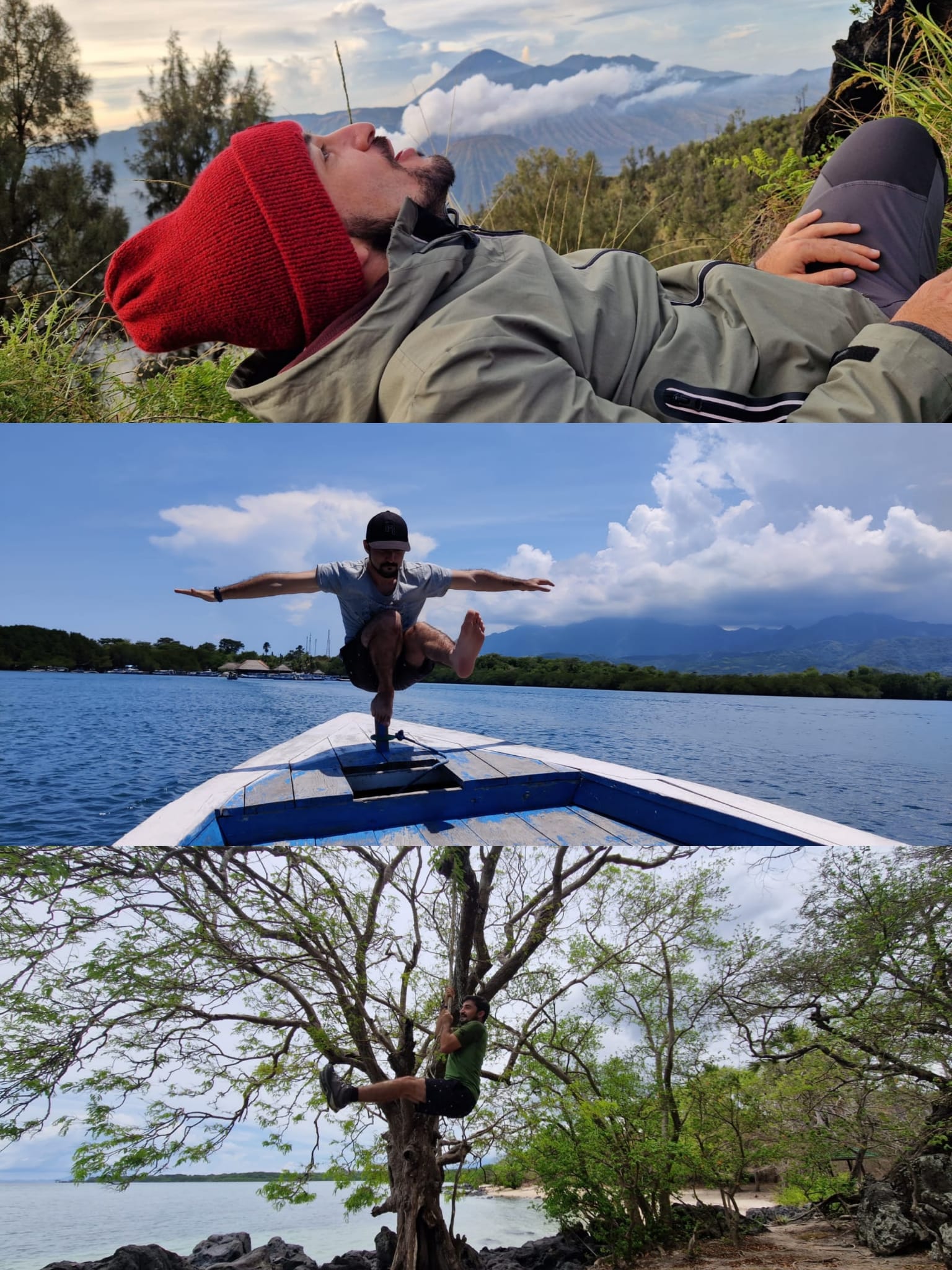 sweden and indonesia
I went to Sweden for Erasmus for one year. That experience changed my life and how I see life. Surprisingly, Erasmus was one of my main goals at university. Now I feel I am in a similar place with this Indonesia trip. Both were one step into multiple doors. That might be why I feel so in peace and ready once again. Reborn. I feel like I found myself again.
Another similarity between these two countries for me is openness.
In Sweden, there were no walls, no doors or security to access the university.
In Indonesia, there were no locks, no doors, even no walls to access the houses.
Sweden was open with its mind, sharing its knowledge.
Indonesia was open with its heart, sharing its kindness.
I met you both at the right time, I guess.
What would one be called if one mixed the both?
What is of value doesn't require locks, doors, walls, pins.

Sweden showed me that I can conquer my mind, but I cannot go far without my heart. Indonesia showed me that I am capable of conquering my heart too but I cannot go further without my body.
Sweden gave me a hint where I could work, Indonesia gave me a hint where I could retire.
I am grateful to Sercan for encouraging me for this trip, to joker.be for making this possible, to Indonesia for sharing its natural, cultural, humanal beauty, to the 11 souls for being there with me.