Promoted to Intermediate Hiker
Yesterday, as a first timer on hiking, I was promoted to intermediate hiker level by our experienced guide Mihai. Right after promotion, I almost fell on my butt from excitement. I would like to write down the story. It deserves to be remembered with more than just pictures.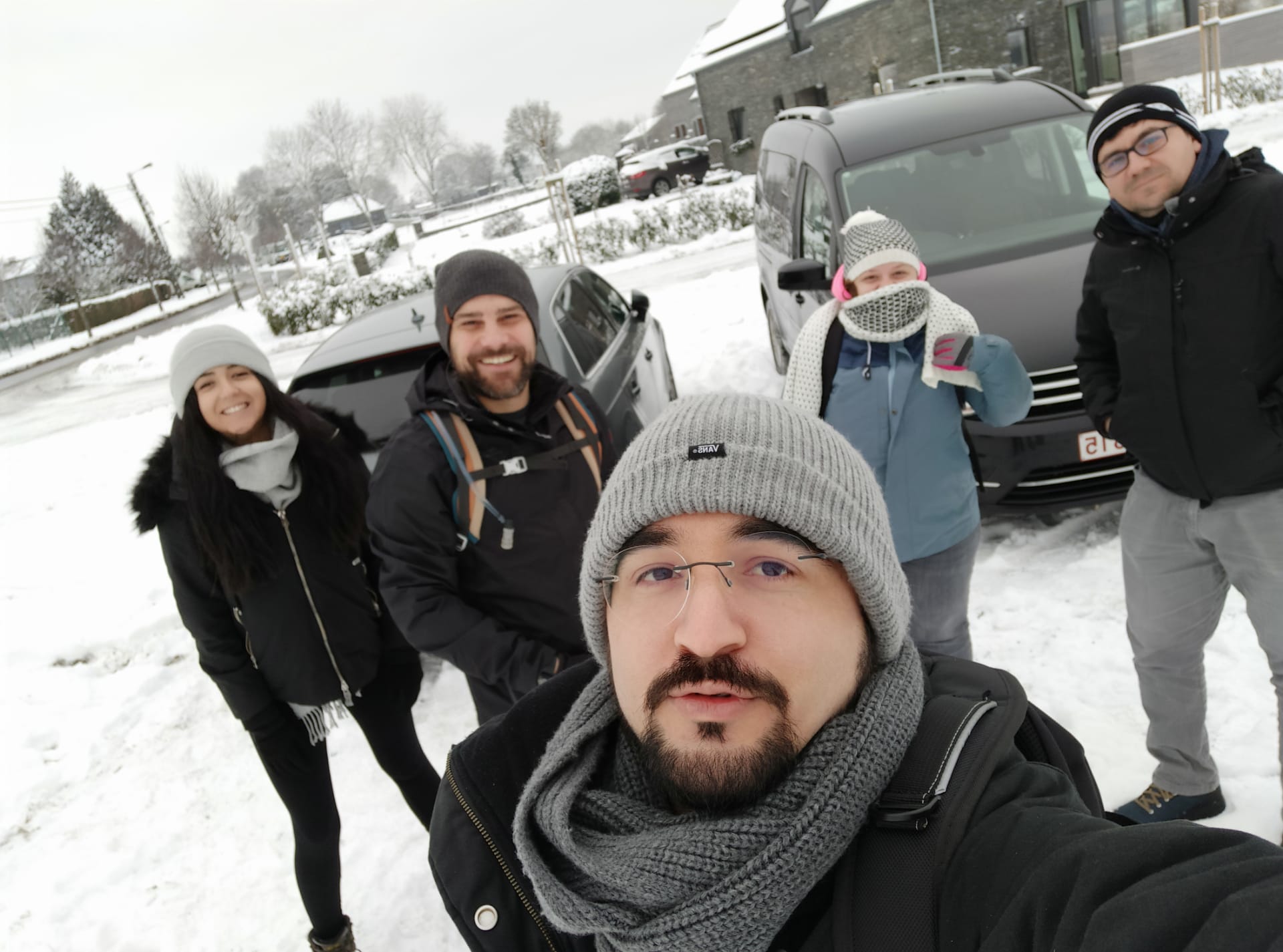 before
I was really happy when I heard that friends were planning a hike during the weekend. I like spending time in nature, but I am not yet brave or experienced enough to go on that journey myself. So this was a great opportunity. We already knew some of Mihai's hiking stories from the past. Other 3 friends were not so experienced either. So he was going to organize and guide us. Such an important, heavy weight on his shoulders: lead the group and bring them back alive :)
We were suggested to have enough clothing not to freeze, because minus degree weather and some snow was expected. Shoes were another important point for a better experience. I knew that I did not have proper shoes for hiking and thought I could survive just one time. However, by our guide, I was suggested that it would not be a bad idea to get even a cheap pair of hiking shoes. In winter conditions, having wet and cold feet has potential of ruining the time for yourself and everybody else. We took care of that before leaving. Finally, that was a good decision and investment. My feet did not get cold or wet. Sure, I enjoyed more thanks to my new shoes.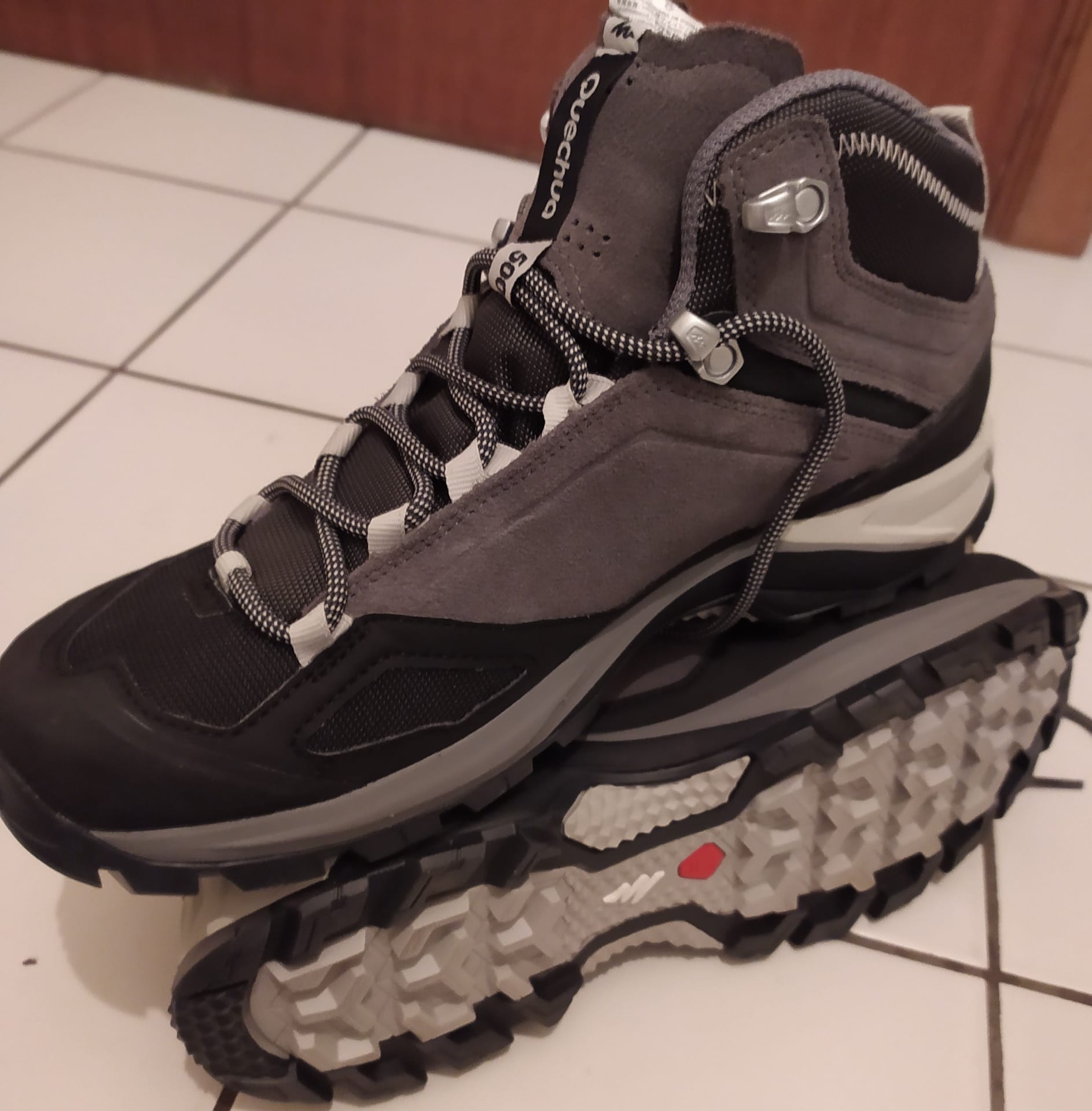 during
We left around 8am, it was 2 hours driving to the location. We met with Alexandra and Alexandru. I was over-prepared for this crazy experience :) My backpack was full of stuff to survive on mountains for days in Belgium. Consequently, it was too heavy. I had to give up on some of my goodies and leave them in the car. Our guide suggested to just take some sandwiches and drink. He was right, after some walking even those things started to feel heavy.
Thanks to my layer over layer clothing and new shoes I was warm, even sometimes too warm during our walking. Not much to complain, so I was able to enjoy the nature. It did not rain or snow during that time. There was snow on the ground and on the trees. Because of snow on the trees, their branches were hanging low. I set up on a mission to save those branches from snow.
Everywhere was white till we reached to the water. One fourth of our path was walking next to the river. That was calming, hearing the birds singing and water moving.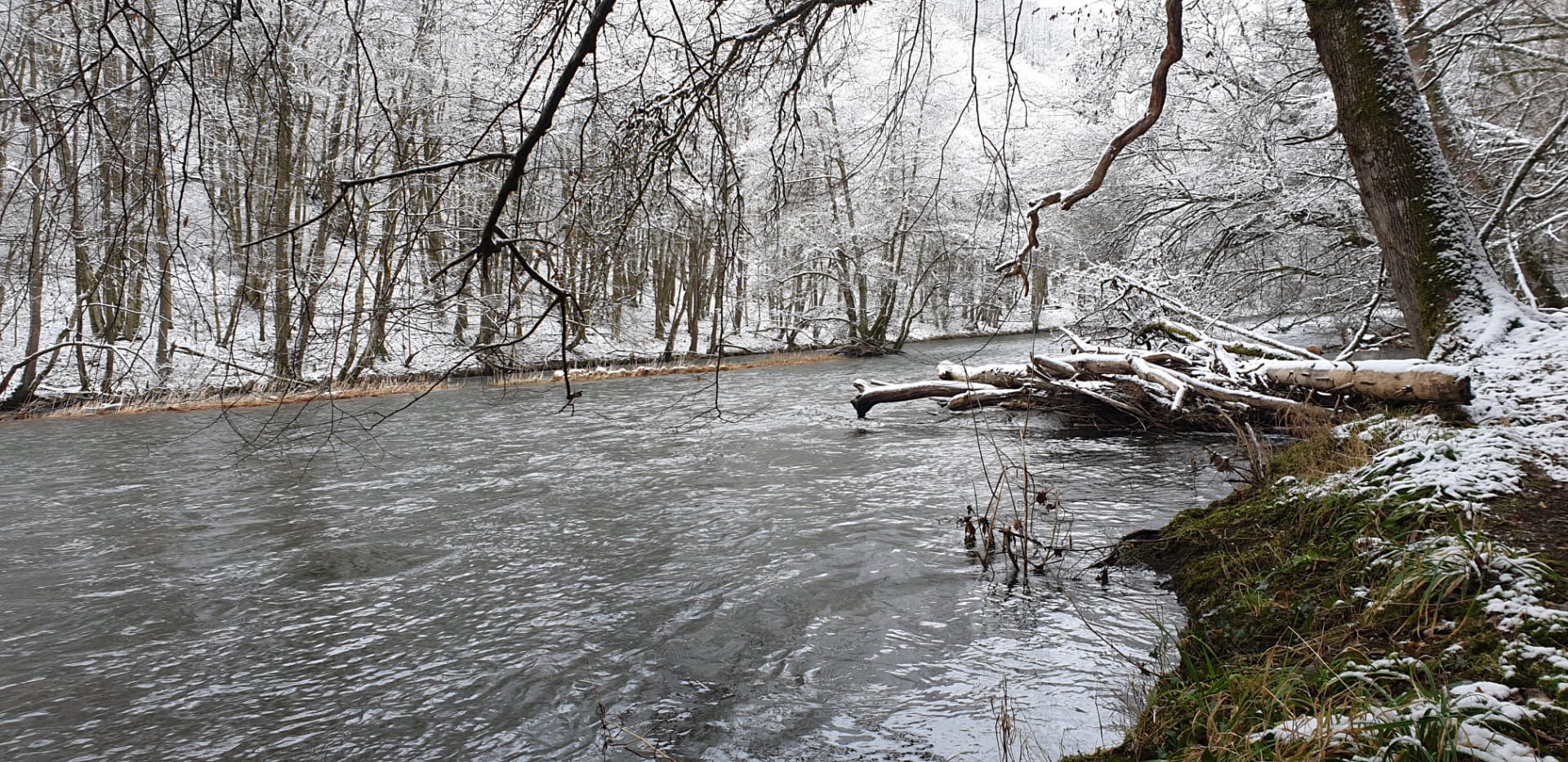 There were some challenges as well. The path was not fully flat, we were moving from one little mountain to another. Each down hill was punishing us with an uphill. A few times we had to walk over small water stream. Snow was increasing the level of the challenge. Going down or uphill in snow with brushes, that was a serious test of patience.
We enjoyed our small lunch break in one of the high points, and, as Silan said, some breath-taking views, in a few others.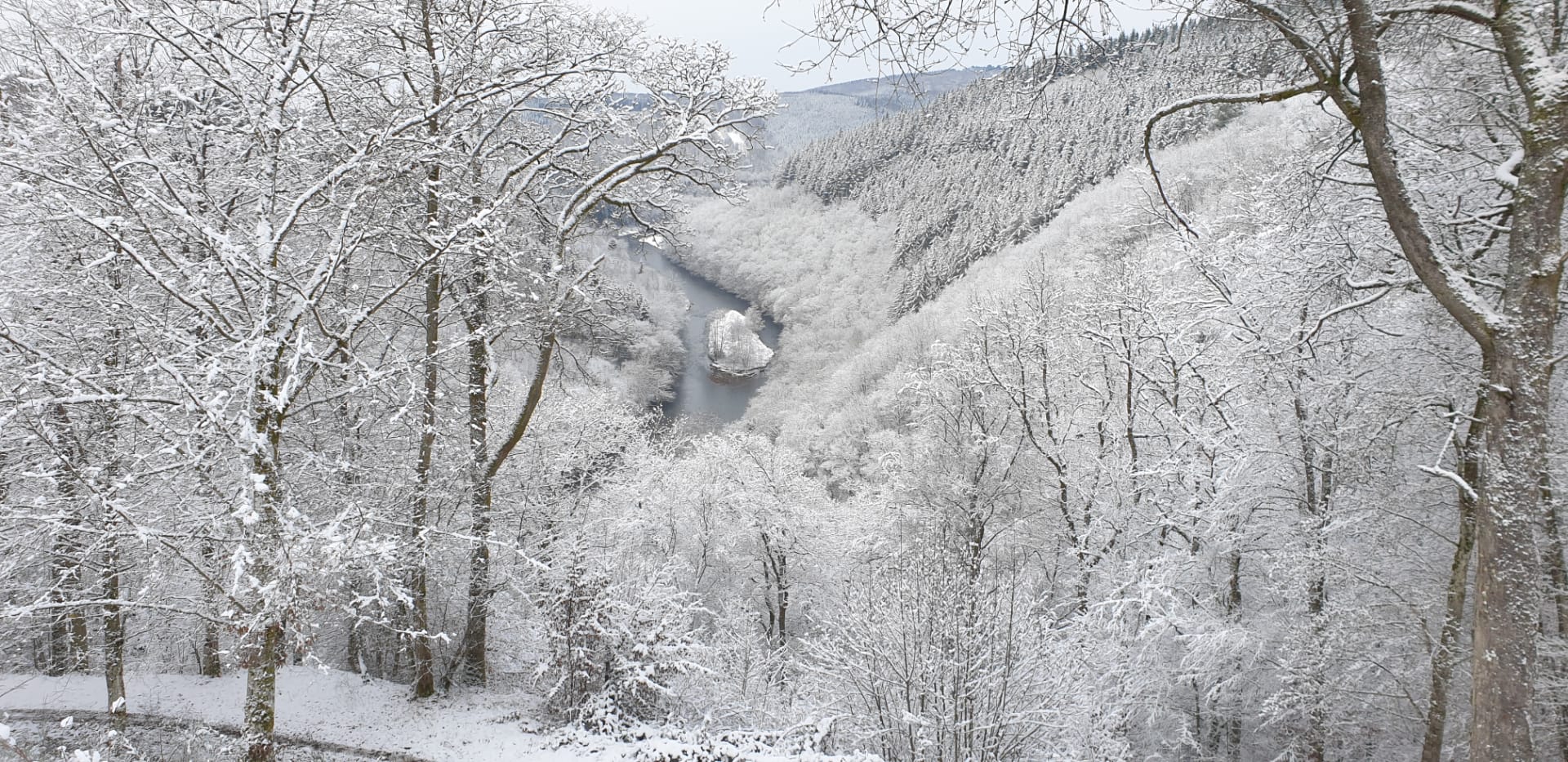 The group except our guide had to push themselves to reach the end in the second part. The cookies that we left in the car became a motivational instrument. Alexandru had to hug the trees that were marked with green + sign to recharge his energy.
after
It took us 4.5 hours complete, and we reached to the cookies, all alive and without much damage. The way driving back was calm in the car but snowing outside. It was much harder to keep our eyes open than early morning that day.
I fell a sleep early when I got back home. My body parts are in pain here and there. However, it is not the worst recovery anyway.
Overall it was a break from life at home in corona times. It is not always easy to reach nature in busy-looking times, but it is always relaxing and fun to be in nature for me. I would like to thank (left to right in picture) Silan, Mihai, Alexandra, and Alexandru for sharing and coloring the experience. It was a best-it-could-be first-time experience for me.
When I share something that I enjoy myself with others, I would be happier to see that they enjoy it too. Mihai did a fantastic job. Thank you for sharing your hiking enthusiasm with us.